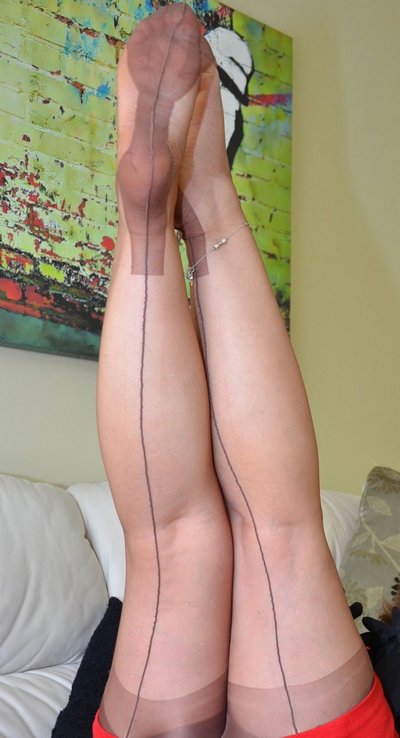 It was 6:30am, Monday morning and Sarah was getting ready for work. She
was almost ready when she noticed a long run in the back of her tan
stocking.


"Oh no! not today," she thought. She panicked and headed back up the
stairs, kicking her shoes off as she ran. "Swish," off came the left
stocking and floated in the air as it was flung across the bed. She didn't
have another pair the same color so kicked of the other shoe, stripping
off the other stocking. She quickly thrust her bare feet into the heels
but by now her feet were hot and the shoes felt too tight.


"DAMN!" she hissed under her breath, searching frantically through all of
her drawers looking for another pair of stockings.


"DAMMIT!" she growled as she checked the time again. Finally she checked
the nightstand drawer next to her bed, where she kept the rest of her
underwear. She pulled out the top drawer completely out and scattered the
contents onto the bed. She breathed a sigh of relief as she found a nice
pair of "Sheer Nude" stockings. She slipped her hand inside of one to
check for snags or runs, and started to pull it over her right foot.
Rrrrrippp, a huge run appeared from a hole near the toe. She found another
pair, but on closer examination, they had a hole as well. She searched the
rest of the pile, and each stocking had a small hole, always in the same
area of the toe.


"Damn you bitch!" she screamed. It was Maria, it had to be Maria! When she
was over last night, she had sat on the bed while using the telephone. She
must have gone through the entire drawer ruining every pair with a small,
well-placed puncture.


"Why would she do such a thing?" Sarah asked herself, as she searched in
vain for an undamaged stocking. "Was this to make up for that meeting when
I stole her boot? Sarah remembered the look on Maria's face as her sock
had slipped away from her toes, stranding her there, barefoot in a
meeting. "Maybe she wanted me to know what it feels like," she told
herself. Sarah hated going barefoot. She never went without stockings, but
there wasn't any time to stop and buy another pair. Sarah glanced toward
the closet, and saw the laundry she had neglected to fold. Maybe, just
maybe, Maria hadn't seen the one remaining pair of stockings in the clean
laundry. "Last chance," Sarah thought. If they were not there, she would
be going barefoot. She grabbed them, examining the sheer fabric. Finding
no defects, she slid them over her legs carefully. They were a little bit
loose, but she didn't have time to worry about it. She slipped her feet
into her heels and set off for work, nearly an hour late.


Maria was going to hate this. She would be expecting Sarah to arrive,
white legs and bare feet in her high heels. Dream on Maria! She rode in
silence as the train neared the Loop, and approached her stop. Her
apprehension increased as she neared the office. There was a staff meeting
this afternoon, and she and Maria would both be attending, probably
sitting near each other. After learning that her little stunt had failed,
Maria would more relentless than ever, and the shoe wars would begin
again. Sarah paused. If Maria was planning something, stockings could
actually be a disadvantage. Her shoes were easier to slide off in
stockings than with bare feet…she pushed the thought from her mind as
she arrived at the office.


The morning went by without comment from Maria. They went to lunch
together, and Sarah waited for Maria to try something, but nothing
happened. After lunch, they headed off to the meeting, and Sarah couldn't
resist gloating.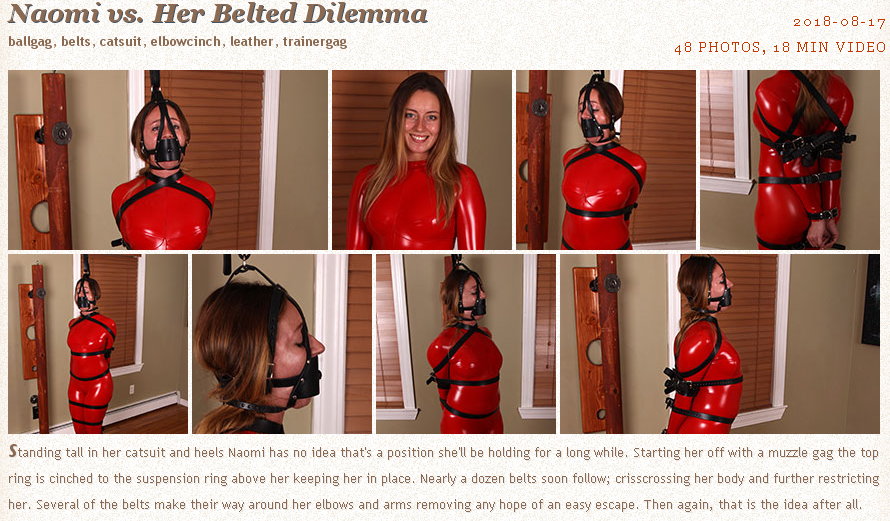 "I don't usually wear these shiny black heels with tan stockings," Sarah
said, "but for some reason, today I just couldn't find any black ones,"


Maria turned toward her with an icy stare. "Well I hope you like your tan
stockings when you find yourself shoeless, walking all the way home in
them!" They walked on, but neither spoke as they entered the conference
room. Sarah noticed that Maria avoided the seat where she had lost her
boot, and then her sock. Only two seats were empty, and they were next to
each other. Sarah made a mental tally of the cost of her ruined hosiery,
still strewn over her bed. It had been difficult to strip Maria of her
boot in the previous meeting, but this time Maria had been less careful.
Today, she wore trousers with the most elegant high heels over incredibly
sheer, faint black stockings.


"This is going to be easy," Sarah thought to herself as they sat down,
next to each other, their backs to the wall. Maybe she would deliberately
snag Maria's stockings just to be spiteful. Sarah knew she would not have
to say much in this meeting, so she could turn her full attention to her
revenge, stealing Maria's shoe. In fact, maybe she would steal both shoes!
Five minutes into the meeting, all was calm, but Sarah noticed that Maria
sat with her feet tucked under her chair, looking around nervously. As the
meeting went on, she knew Maria would let down her guard, and when Mr.
Stoddard asked Maria a question, she shifted in her seat and extended her
legs in front of her.


"Easy!" thought Sarah and quickly pinned Maria's foot to the chair-leg.
She slipped her own shoes off and used her stockinged foot to pry off
Maria's left shoe. It slipped off so easily over her sheer stockinged
foot. Sarah quickly moved it out of reach, pulling it under her chair with
her stockinged foot, and then grabbing it with her hand. Maria was
shocked! She hadn't been on guard and had already lost one shoe, and now
she could see that Sarah was not letting up. Sarah hooked both nyloned
feet over Maria's right shoe and pulled at the heel. This time Maria was
putting up a struggle, though, and several of their co-workers looked at
them, wondering about the commotion under the table. Maria's legs were not
as long as Sarah's, and finally, her shoe slipped free of her heel and
Sarah pushed it beyond her reach with her toes.


Maria stretched her feet out under the table, searching in vain for the
shoes that she knew were long gone. It was drafty in the large room and
her feet were getting cold already. She was desperate to get back at Sarah
but her all of her plans had failed. Sarah sat confidently, her feet
firmly in her shoes, legs extended well out of Maria's reach.


Ten minutes passed while Sarah savored her victory. The meeting was
winding down, and Maria just sat there dejectedly, her stockinged feet
hidden beneath her chair. Sarah scribbled a note and passed it to Maria.
"I know what you did to all my stockings, but if you admit it and
apologize, you can have one of your shoes back." Sarah leaned toward Maria
and added in a whisper, "But you'll have to buy me five new pairs or
else!"


Maria turned to her, looking sullen. "O.K. I did it. And I'm really sorry.
You win again, now can I have my shoes back?"


"Hhmmmmm, NO!" Sarah said, "Well, maybe, but on one condition…"


Maria looked at Sarah fearing the worst, but did not speak. Mr. Stoddard
dimmed the lights and started a video presentation the company's PR firm
had just completed.


"You may have your shoes if you give me your stockings and wear them
barefoot," Sarah said.


Even in the dim light, Sarah could see Maria's face go white, and she
already knew what Maria was going to say next.


"I can't," Maria whispered, in a pleading tone. She jotted a note on her
pad of paper and handed it to Sarah. The note had one word, underlined
over and over. It said "Pantyhose."


"As if I didn't know that," Sarah thought to herself. A fresh rush of
adrenaline raged through her as she contemplated raising the stakes in
their little game.


"That's a problem," Sarah whispered sympathetically, "but it's not my
problem. I'll trade the shoes for the stockings, that's the deal."


Maria just sat there, staring blankly into space. She couldn't stand the
thought of another day of wandering the office without her shoes. The last
few times Sarah had stolen her shoes, she had lied and told people she had
broken a heel, or twisted her ankle, but she was running out of excuses.
She made up her mind, she just had to get her shoe back, no matter what.


Maria looked around the room, to see if anyone was paying attention. It
was very dark, and everyone was facing the monitor and watching the video
presentation. Maria closed her eyes, and inched her hand toward her belt,
unhooking it silently. She heard Sarah draw her breath in sharply, as the
muffled sound of the zipper floated into the air. Maria held her breath,
and sat motionless.


"I can't do it," she whispered.


Sarah did not meet her gaze. "Whatever," she said, trying to sound
unconcerned, but barely hiding the tremor in her own voice. Nothing
happened for a moment, but then out of the corner of her eye, she saw that
Maria was easing the zipper down slowly.


Maria contemplated how long it my take to get her pants off, strip her
stockings off, and then get her pants up again. She had changed her
clothes in her car, in the garage once before, but this was risky. A
minute, or a minute and a half, she thought. But what if the video
suddenly ended and the lights came back on? Maria cautiously pulled her
arms from her jacket sleeves and laid her blazer across her lap. Moving
slowly now, she pushed her trousers down over her hips, past the edge of
the seat cushion. She was at the point of no return. Looking around the
room, no one was paying any attention to her, and her trousers were
already halfway down. She pushed them over her knees and felt a sudden of
rush of cold air as the wool pants fell to the carpet, bunching around her
ankles.


Sarah was tempted to snatch the coat from Maria's lap, but she was
paralyzed. She couldn't tell for sure, but it seemed like Maria had pulled
her trousers down! She wouldn't dare! It was incredible! Sarah had never
thought it would go this far, she had intended to tease and maybe threaten
Maria, but once it had started to play out, she just couldn't stop
herself. Sarah could see that Maria was shifting nervously in her seat,
and Sarah thought about just handing over the shoes and calling the whole
thing off, but suddenly, she heard the muted sound of nylon rubbing
against skin.


Maria had rolled the waistband down very slowly, so as not to attract any
attention, but it was time to switch gears. Speed was the thing now, just
get this over with as quickly as possible. She lifted imperceptibly in her
seat and pulled the hosiery over her rear, and was shocked by the feel of
the leather chair against her bare skin. Her underpants had become rolled
up in the pantyhose, and she could not separate them. Her heart thundered
in her chest as she slid the stockings over her thighs and past her knees.
She stepped out of the trousers that were slumped around her ankles, and
carefully rolled the stocking off of her right foot. As she tried to
remove her other leg, she lost hold of the pantyhose, and they fell to the
floor. Her naked toes brushed over her stockinged calf, rolling the nylon
down until finally, she was able to pull her other leg free. She pulled
the discarded hosiery from the floor with her toes, and grabbed them with
her hand.


Sarah could barely breath. She could tell Maria was doing something, maybe
even taking her trousers off, but she couldn't see exactly what was
happening because of Maria's jacket. That was enough she decided. It was
just too risky, she would just give Maria her shoes back, knowing she had
taught her a lesson today. Sarah fished the heels from the floor next to
her chair, and turned to Maria to see her dabbing the corner of her eye
with her sleeve.


"It's alright honey," Sarah said, "you don't have to give me your
stockings, I was just teasing you."


Maria pulled her hand from beneath her coat. "You can have the stockings,
you sadistic bitch," she said, her eyes welling up and glistening, as she
pressed the nylon into Sarah's hands.


Sarah fought back her own tears. She had never intended to upset Maria
this way, it had started as just a game. "Are you O.K.?" Sarah asked
softly.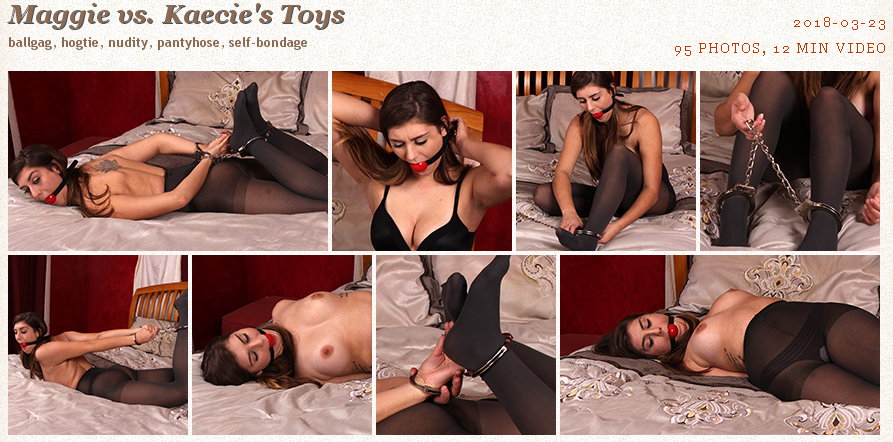 Maria fought to keep her emotions from overflowing, and making things even
worse. "No I am not O.K." Maria said, and debated telling Sarah. Finally,
she leaned toward her and whispered, "My panties came off with the
pantyhose, and I think I lost them on the floor under the table." The
texture of the carpet felt foreign and strange underneath her naked toes
as her feet searched the area. She felt something smooth, but determined
that it was just a piece of paper. She cringed as her bare toes explored
the tip of Mr. Appleton's wing-tip shoe, making certain that her panties
were not there. She griped the edge of the table and pulled her chair in
tight, slouching down to extend her reach as far as possible, but another
several minutes of searching produced nothing. Perhaps they had landed on
her side of the table. Maria pushed gently on the table but the chair did
not move. She pushed a bit harder, but the chair just wouldn't budge.
Instinctively, she felt for the bottom of the chair with her naked toes
and discovered that one of the five wheels on the chair had rolled over
her pants, and the wheel had snagged inside her pant leg. She pushed back
harder, but the chair didn't move an inch, and her heart sank lower when
she thought she might have heard fabric ripping.


Suddenly, the lights came on in the room. Maria was startled, and nearly
jumped out of her chair, but she quickly tucked her jacket over her lap,
concealing that she was naked below the waist.


"Are you alright Maria?" Mr. Stoddard asked as he sat down again.


"I-well I just…" Maria started, her voice catching in her throat.


"Me too," Mr. Stoddard said smiling warmly, "I can never stay awake during
these things."


The room erupted into wild laughter, and Maria found herself laughing too,
in spite of the terror within her. She watched as everyone stood up, and
gathered their things. She was trapped there, stranded with her pants on
the floor tangled up under the chair. Once the door to the hallway was
opened, anyone walking by would be able to see her bare feet and legs, and
maybe even more. She shuddered and tucked the coat over her lap.


Sarah dropped the shoes on the floor and stood up quickly, rounding the
table to stand by the door. As Mr. Stoddard reached the door, all of the
others had filed out except for Mr. Appleton.


"Mr. Stoddard?" Sarah said, "If the conference room is not booked, I would
like to go over the Marshall account with Maria while we're both here."


Stoddard looked at his watch. "I think it's free," he said squeezing past
Sarah, and out the door.


In spite of being half naked, Maria was feeling very warm, hot even. Mr.
Appleton just sat there, rummaging through his brief case as if he had no
intention of ever leaving. Maria gave a desperate look to Sarah, still
standing by the door behind Appleton. Finally, Appleton hoisted himself
from the chair, grunted his goodbyes to Maria and Sarah, and stepped
toward the door. Maria could not contain her horror as she saw her red
panties dragging behind his briefcase, caught on some sharp edge or
something. She put her face in her hands, peering between her fingers to
see Sarah snatch the red flag from behind him as he passed her.


Sarah quickly locked the doors and drew all the blinds shut.


"I'm so sorry Maria, I had no idea what was going on," she said. That
wasn't entirely true, but she had to make some amends.


Maria took the panties from Sarah and slipped them on, concealing herself
beneath the jacket on her lap.


"I try to trick you into coming to work with bare legs, and I end up
nearly naked," Maria said, "I just can't believe this happened." She set
the jacket on the chair next to her and rolled up the pantyhose, putting
one leg in first. As she pulled them up to her knee, there was a ripping
sound as her toes poked through the end. It was just too much, and she
started to cry.


"Come on Maria," Sarah said, "It's going to be O.K." She rushed around the
table and sat next to her friend, holding her hand and draping her arm
around Maria's shoulder as she finished dressing.


"Come on Maria," she said again. "You know, it could have been a lot
worse. At least nobody saw you, it could have been quite a scene."


Maria stood up and tightened her belt and tucked her shirt in before
slipping her bare feet into her shoes again. She looked down at Sarah,
seeing that she was leaning very far back in her chair. "Well we wouldn't
want to make a scene now, would we?" she said, and grabbed Sarah's leg
above the ankle, stripping her shoe off in one fluid motion. She hooked
her elbow under Sarah's ankle and pinned it between her arm and her ribs,
and began to tickle her violently. "We wouldn't want to attract any
attention now, would we?" she said, as Sarah laughed and screamed, in
spite of her attempts to be quiet.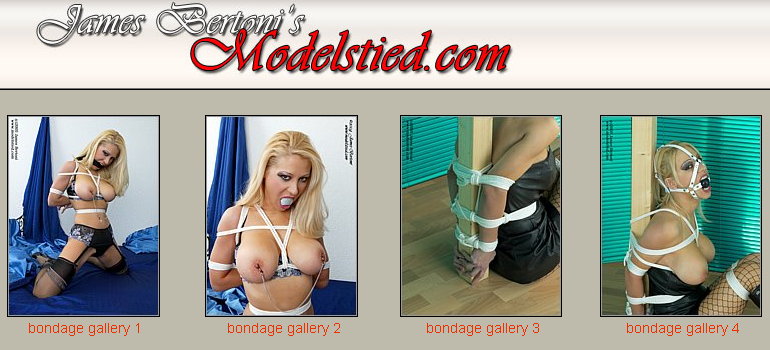 Between fits of laughter and hysterical screams, Sarah begged her to stop,
but Maria was relentless. Sarah expected someone to come in at any second
to see what all the commotion was about. As she kicked and flailed and
laughed, she slid lower and lower in the chair until finally, she fell to
the floor and Maria let go of her stockinged foot.


They both found their seats again, and Sarah pulled a compact from her
purse to inspect her makeup, streaked from tears of laughter. "I'm sorry
things got out of control today," Sarah said, glancing down at Maria's
feet, and then added, "and I'm sorry you have to wear your pretty shoes
without any stockings."


Maria picked up Sarah's empty shoe from under the table. "Well there's
really no harm done I guess," she said, and then added, "but I'm sorry you
have to wear your pretty stocking without a shoe."

Maria tucked the shoe under her arm and walked out the conference room
without looking back.
Fetische sind eine normale und gesunde Art der sexuellen Ausrichtung. Es gibt viele verschiedene Arten von Fetischen, darunter Schuh- und Fußfetische. Diese Art von Fetischen können für Menschen sehr erregend sein und bieten eine Möglichkeit, ihre Sexualität auf eine neue und aufregende Weise zu entdecken.
Es gibt eine große Community von Menschen, die Schuh- und Fußfetische haben und sie leben oft ihre Fantasien und Wünsche durch verschiedene Formen von BDSM aus. Eine Möglichkeit, dies zu tun, ist durch das Tragen von High Heels und anderen besonderen Schuhen. Viele Menschen finden es erotisch, ihren Partner in High Heels zu sehen und das Gefühl von ihnen auf ihrer Haut zu spüren.
Diese Sammlung von von Lesern eingereichten wahren Geschichten, tatsächlichen Erfahrungen und Fiktionen zum Thema Fetisch, insbesondere Schuhfetisch und Fußfetisch, bietet einen Einblick in diese Welt. Es gibt Geschichten über Menschen, die ihre Fantasien und Wünsche leben, aber auch über Menschen, die mit ihren Fetischen zu kämpfen haben.
Es ist wichtig zu betonen, dass die Geschichten in dieser Sammlung von Menschen mit unterschiedlichen Erfahrungen und Perspektiven stammen. Einige von ihnen sind wahr, während andere fiktiv sind. Trotzdem können sie alle einen Einblick in die Welt des Fetischismus und insbesondere des Schuh- und Fußfetischismus geben.
Es ist wichtig, diese Geschichten zu respektieren und zu verstehen, dass jeder Mensch einzigartig ist und unterschiedliche Vorlieben und Interessen hat. Solange die Handlungen im gegenseitigen Einverständnis und mit Einhaltung der Grenzen erfolgen, ist es wichtig, die sexuellen Vorlieben und Wünsche anderer zu respektieren.