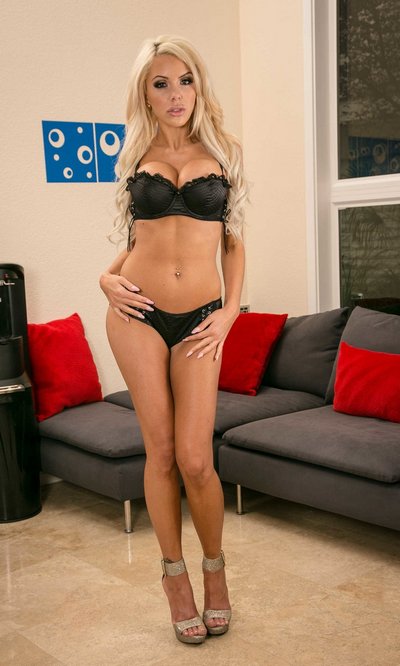 Julia and Helen unpacked their books and settled down for their college lecture. It was their least favorite lecture of the
week. 1
til 4 on a Thursday afternoon in the main lecture hall. Just before the professor arrived, Judy rushed into the hall and sat
behind Julia and Helen. "Forgot my book and had to go back for it" she panted as she sat down. Julia and Helen had left a
spare seat in between them because of the length of the lecture. They could spread out a bit when boredem set in. After about
20 minutes Julia crossed her left leg over her right and began to dangle her shoe in front of the empty seat. Julia was
wearing flat black suede pumps. She had had them a couple of months and now they were nice and loose. She was wearing black
pantyhose rather than socks so the shoes slipped off and on every time she flexed her toes which she loved. Helen saw the
dangling shoe and reached down and tried to grab the shoe. She only succeeded in knocking the shoe off onto the floor. Julia
dragged her shoe back with her right foot and put it on again. She crossed her leg again and redangled her shoe. Helen crossed
her right leg over her left and dangled her shoe. Helen had on her favorite ballerina pumps, she bought them one size too big
especially so she could play with them at every opportunity. Julia swung her shoe so that it hit Helen's shoe. Helens shoe
fell to the floor, she hooked it back with her left foot. "Now it's one each" said Julia. They continued the game for about
another 30 minutes. At nine wins each Helen said "next shoe is the winner". "What's the prize?" asked Julia. Helen thought for
a minute. "I think a pair of sneakers would be appropriate."
"Agreed". Both girls reached into their bags and took out
their sneakers. They crossed their legs and began to fight. Helen got a good kick at Julias shoe but she flexed her toes and
it stayed on. Helen pulled her foot back kicked out again. As she did Julia moved her foot out of the way. As Helens foot came
back Julias foot was waiting and Helens shoe clipped the top of Julias foot. Helens shoe fell to the floor and landed with a
thud. Helen reluctantly picked up her sneakers and passed them to Julia. Julia put them on the floor under her seat next to
her own sneakers. Judy had been watching the games in front of her. She was wearing her lace up sneakers. As usual she had the
laces untied and was slipping her feet in and out of the sneakers on the floor in front of her. Everytime she slipped the
sneakers on and off the laces became loose and looser. The laces were so loose that they had come out of the first couple of
eyelets and the laces were hanging out on the floor.
Judy noticed that Helen had not put her shoe back on since it had been
knocked off because she was trying to catch up on the notes she had missed while shoe playing with Julia. Helen had turned to
her right to copy from the girl sitting next to her. She had her back to where her shoe was and Judy decided to enter into the
fun. She rested her heels on the floor and pressed off her sneakers. She had a quick look under the bench in front of her and
saw Helens shoe lying on the floor just in front of her right foot. She stretched out her feet and felt Helens shoe with her
right foot. She gripped the heel cup of the shoe with her toes and began to drag it back towards her. Judy pulled back Helens
shoe, Judy put the shoe by her bag and put her feet back in her sneakers. Then Judy straightened her legs and sat with her
feet together under the empty seat on the bench in between Julia and Helen. Julia noticed where Judy had put her feet. She
also noticed that Judy's left lace was untied and the end of the lace was on the floor next to the sneaker. Julia stood on the
loose lace with her right foot and waited. After a minute or so Judy decided to cross her legs at the ankles. As she crossed
over her left foot she felt the lace tighten in the sneaker. She uncrossed her feet and tried to pull back her left foot. As
she pulled her foot back she felt the lace pull even tighter and she could not move her foot back all the way. She realised
that Julia was standing on her lace. She tried to kick Julia's right foot with hers but Julia moved her right foot forward out
of reach. This pulled the lace even tighter in Judy's sneaker. Helen turned back and saw what Julia was doing. Helen looked
for her shoe because her foot was getting cold. "Judy must have it" said Julia. Helen put her left foot on the other end of
the lace in Judy's left sneaker and pushed it away from Judy's sneaker. Now Judy was stuck. The sneaker was too tight to slip
off but she couldn't risk using her other foot to free herself because her sneaker was loose and might be taken. As she
thought about what to do Helen and Julia were making things worse! Helen and Julia picked up the lace ends and were pulling
them towards each other. Judy felt her foot leave the floor and become suspended between both girls. Helen and Julia pulled
the lace and Judy felt her sneaker getting tighter. Helen turned to Judy "my shoe would be a fair price for release". "No way"
whispered Judy. Helen reached down and gripped the heel of Judy's suspended sneaker. She pulled on the sneaker but it was
stuck fast. Julia grabbed hold of the bottom of Judy's sneaker with both hands and let go of her end of the lace. Helen began
the process of unlacing the sneaker. After a couple of minutes she had the lace out of the sneaker. "My shoe??" asked Helen.
"No!!!" replied Judy. Julia began to slowly pull on the sneaker. Judy clenched her toes as she felt the sneaker moving off her
heel. She tried to push her foot back into the sneaker but Julia just pulled it further away. Judy felt the sneaker slip of
her heel and felt the heel cup slide up the sole of her foot as it was taken off completely. Judy put her foot back on the
floor. She was wearing thick sheer black panty hose. Julia passed Judy's sneaker to Helen. Helen put the lace and the sneaker
on the empty seat between her and Julia. Judy saw what Helen had done with her sneaker. She figured it was worth trying to get
the sneaker back by putting her foot through the gap in the bench in front and hooking it back with her foot. She knew she
would have to be quick or one of the girls might grab her ankle and she would be trapped. She set herself and put her left
foot through on to the seat. It was a trap! Julia grabbed Judy's ankle and pinned her foot to the seat. Judy's sneakerless
foot was trapped. Helen reached out her left hand and tickled Judy's foot. Judy jumped and almost laughed out loud. Her heart
raced – she was so ticklish – and Helen and Julia both knew it. Judy lifted her right foot and tried to kick Julia's hand so
she would let go. Helen grabbed Judy's right foot as she kicked out at Julia. Helen pulled at the heel of Judy's sneaker and
felt it moving off Judy's foot. Judy was so shocked she pulled her foot away and as she did her sneaker came away in Helen's
hand. In all the action Julia let go of Judy's ankle. Helen remove the lace form the sneaker and put the sneaker and the lace
on the seat next to its partner. Judy put her feet back on the floor. She rested her feet on Helen's shoe. The lecturer said
she had to speak to another lecturer outside for a few minutes and left the room. Judy leant forward and spoke to her two
attackers. "Can we start again please?" "Give me my shoe first", said Helen. Judy picked up Helen's shoe and threw it to the
front of the class. Helen picked up Judy's sneakers and ran to the front of the class. Judy chased after her. Helen slipped on
her shoe and threw Judys sneakers behind the lecturers desk. Judy grabbed Helen by the arm and pulled her over onto the floor.
As Helen fell her left shoe fell off . Judy still had hold of Helen's arm she kicked the dropped shoe towards the door of the
lecture hall. As she kicked it the door opened and the lecturer walked in .The empty shoe came to a stop at the feet of the
lecturer. Helen and Judy froze where they where. The lecturer bent down and picked up the shoe. "We appear to have a shoe
thief among us." Said the lecturer. "Judy where are your shoes?" "Behind your desk" replied Judy. The lecturer went behind the
desk and picked up the laceless sneakers. "I don't mean your sneakers, I mean your shoes!" barked the lecturer. "I haven't got
them" said Judy even though they were in her bag. The lecturer began to smile, she had a plan. "Julia, please bring me Judy's
bag." Julia picked up the bag and brought it to the front of the class. The lecturer gave Helen her shoe and then told her and
Julia to return to their seats. The lecturer tipped out the contents of Judy's bag. "Well well , what have we here?" said the
lecturer, "a pair of shoes. They look like they might fit you? Would you like to try them on Judy?" Judy took the shoes and
put them on. Her feet were very cold and it felt good to have some shoes after all the time she had been without. "Would you
like to keep those shoes Judy?" "Yes please" she replied. "Unfortunately I think that you should share these new found shoes
with your friends." The lecturer continued. "Helen would you prefer left or right?" "Left" grinned Helen from her seat. "Give
Helen your left shoe." Judy walked up the steps to Helen's row and slipped of her left shoe. She picked it up and reluctantly
gave it to Helen. Judy walked back to her seat. The lecturer called her back to the front of the class. Judy walked back to
the front. Everyone was laughing as she walked back in her one remaining shoe. The teacher asked Julia if she would like a
shoe as well. Julia replied the obvious way. Judy walked back up the steps and took off her other shoe and gave it to Julia.
Judy thought that she had finished her walking but the lecturer called her back again to collect her bag. Finally Judy sat
back in her seat. She was now totally without shoes and sneakers and there was still an hour of the lecture to go.
After a
few minutes Julia leant over and whispered something to Helen. Helen nodded and turned to Judy. "Put your feet up and we will
put your shoes on for you." Judy thought for a moment she didn't want to suffer another tickling on top of everything else.
She figured things couldn't get any worse so she put her feet up on the seat in front. After a few seconds Helen picked up
the left shoe and placed it on Judy's foot. Then Julia did the same with the right shoe. Judy couldn't believe her luck she
had her shoes back at last and no tickling!!!! Judy pulled her feet back off the seat but as she did her shoes began to slip
off! She thought Helen or Julia had hold of the shoes but they were writing and she could see their hands. Judy put her feet
forward and slipped the shoes back on. She slowly moved her feet back but the shoes slipped off her heels. She tried again but
pulled her feet back slower. Her shoes slipped right off and onto the seat. Helen reached down and put the shoes back on
Judy's feet. "Clumsy" mouthed Helen. Judy was becoming more and more frustrated. Every time she got her feet to a certain
point her shoes began to slip off but she didn't know why. She tried again with just her left foot but the same thing
happened. She tried with her right foot but the same thing happened. She needed to look under the bench to see what was
happening . She pulled her feet back and her shoes fell off onto the seat. She bent down and saw her problem!!! Helen and
Julia had tied one of her sneaker laces across the space like a clothes line!!!! They had put her shoes on over the lace so
when she pulled back the lace pulled her shoes off. She decided she had had enough. She knealt down behind Julias seat and lay
down on the floor. She could see Julias feet crossed at the ankle under her own seat. Julia had dropped one shoe on the floor
and had no contact with it. She could also see Julia's and Helen's sneakers. She grabbed the sneakers and quickly took out
the laces. She put the sneakers behind her on the bench seat. She took the empty shoe and did the same. She tied one end of
one of the laces around the chair leg and made a loop with the other end. She slipped the loop very carefully around Julia's
shoeless ankle. Then she tickled Julia's shoeless foot. Julia squirmed but it was too late. Her shoe was gone and as she
struggled the knot on the loop around her ankle tightened. She could not reach her ankle to undo the knot and she couldn't
reach the leg of the bench to release herself. Judy moved along and lay behind Helen. Helen was siting with her feet together
under her seat. She had both feet resting on the back of her shoes. Judy got two more laces and attached them to the chair
legs on either side of Helens feet. She very carefully passed the end of the laces in front of Helen's feet and crossed them.
She held the ends either side of Helens feet. Judy took a deep breath. She pulled the laces tight and tied them quickly at the
back of Helen's ankles. She tied three knots before Helen even knew what was going on. Helens feet were suspended about six
inches off the floor and there was no way she could untie herself. Judy sat back in her seat. The lecturer was finishing up.
Judy asked if she could have her sneakers back and the lecturer made her walk to the front to retrieve them. Judy waited at
the front until the hall had emptied. She turned and looked at her victims. They were squirming in their seats. Judy put on
her sneakers and flapped up the steps one by one. She arrived in front of the two girls. "Well then here we are". "I think
that I am owed some shoes." Helen picked up one of Judy's shoes from the seat next to her and threw it at Judy. Judy ducked
and the shoe missed. Julia tried with Judy's other shoe and that missed as well. Judy went and stood behind the two girls.
"Now I am really going to do you guys!!!". She bent down behind Helen. She reached under and took Helen's empty shoes. Then
she tickled Helens soles until Helen screamed for mercy. She then went and stood in front of Julia. "Put your foot up on the
chair in front or you'll get the same" Julia put her foot in the chair in front of the waiting Judy. Judy tied the last spare
sneaker lace around Julia's ankle and attached it to the upright. She yanked off Julia's shoe and tickled her foot so much
that Julia thought she would wet herself. Judy collected her shoes from the front of the room. Then she collected together the
sneakers and shoes from behind her victims. She bent down and tickled Helens feet again. Helen begged for mercy again until
Judy stopped. She got up and stood two rows in front of the trapped girls and put all the sneakers and shoes in a row on the
work surface. "I would love to stay and chat, but it's getting late," smirked Judy. "I'll can't decide whether to leave shoes
or sneakers. It feels good walking around in laceless sneakers, so loose and easy to get on and off. But they do tend to fall
off when walking," she continued. Judy sat down on the work surface and her feet dangled above the floor. She let her sneakers
slowly fall to the ground. She one by one slipped on her shoes and stood up. She picked up her sneakers and put them in her
bag. She picked up both left shoes from the row of stolen shoes and both right sneakers and deposited them in her bag. This
left Helen's right shoe and left sneaker and Julias right shoe and left sneaker. "I think it only fair that you try both
shoes and sneakers at the same time" laughed Judy. She picked up the remaining shoes and sneakers and put them in by the door
of the room. "I'll leave them here for you" she shouted. She came back and collected her bag and made for the door. "What
about us?" cried Julia. "The cleaner will be around in an hour or two. I'm sure she'll let you go!!!!!!!" Judy left the room
and as she did she heard Helen and Julia shouting "HELPPPPPPPPPPPPP!!!!!!!" Judy knew Helen and Julia would have their revenge
someday soon, but for now she was happy knowing she had won today's battle!!!
Fetische sind eine normale und gesunde Art der sexuellen Ausrichtung. Es gibt viele verschiedene Arten von Fetischen, darunter Schuh- und Fußfetische. Diese Art von Fetischen können für Menschen sehr erregend sein und bieten eine Möglichkeit, ihre Sexualität auf eine neue und aufregende Weise zu entdecken.
Es gibt eine große Community von Menschen, die Schuh- und Fußfetische haben und sie leben oft ihre Fantasien und Wünsche durch verschiedene Formen von BDSM aus. Eine Möglichkeit, dies zu tun, ist durch das Tragen von High Heels und anderen besonderen Schuhen. Viele Menschen finden es erotisch, ihren Partner in High Heels zu sehen und das Gefühl von ihnen auf ihrer Haut zu spüren.
Diese Sammlung von von Lesern eingereichten wahren Geschichten, tatsächlichen Erfahrungen und Fiktionen zum Thema Fetisch, insbesondere Schuhfetisch und Fußfetisch, bietet einen Einblick in diese Welt. Es gibt Geschichten über Menschen, die ihre Fantasien und Wünsche leben, aber auch über Menschen, die mit ihren Fetischen zu kämpfen haben.
Es ist wichtig zu betonen, dass die Geschichten in dieser Sammlung von Menschen mit unterschiedlichen Erfahrungen und Perspektiven stammen. Einige von ihnen sind wahr, während andere fiktiv sind. Trotzdem können sie alle einen Einblick in die Welt des Fetischismus und insbesondere des Schuh- und Fußfetischismus geben.
Es ist wichtig, diese Geschichten zu respektieren und zu verstehen, dass jeder Mensch einzigartig ist und unterschiedliche Vorlieben und Interessen hat. Solange die Handlungen im gegenseitigen Einverständnis und mit Einhaltung der Grenzen erfolgen, ist es wichtig, die sexuellen Vorlieben und Wünsche anderer zu respektieren.