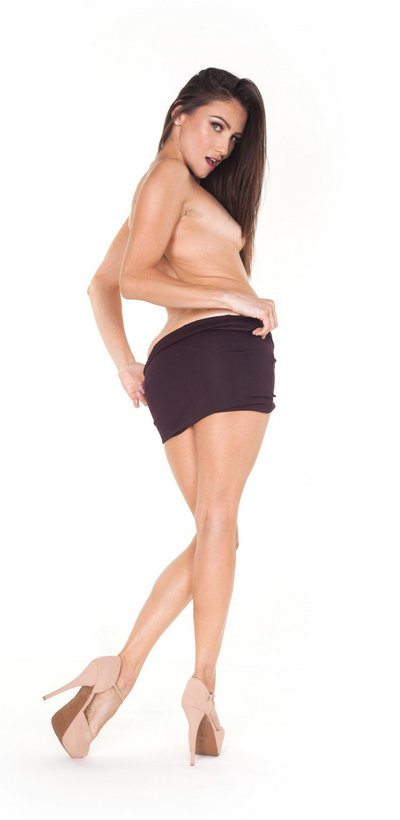 Maggie was kneeling, sitting on her calves in front of the toilet. She was wearing only a
dark blue tank top, old jeans,
thin white socks and white unlaced leather KEDS. The heel
of her left foot had popped out of the shoe. The right shoe,
which had its heel flattened
down, lay flat on its sole with the toes of her right foot barely in the shoe. Yellow rubber

gloves were on her hands as she scrubbed the toilet bowl. With one flush the sudsy water
went down the drain leaving
a pristine bowl. Maggie heard her phone ring.
Rising Maggie's left foot slipped back into its shoe but her right foot was
half out of its
shoe with the middle of her arch resting on the crushed heel. She began peeling the
rubber gloves
while she slid her right foot back into the sneaker. With the gloves off and
the heel of her right foot resting on the
crushed heel of her shoe she walk to the phone.
The right sneaker slapped against her foot like a mule as she proceeded.
As she picked
up the phone, she slid her right foot completely out of its shoe and crossed her right ankle
over her
left she pushed the sock covered toes of her foot into the floor. The curve of her
arch was accentuated as it stretched
upward towards her perfectly rounded heel.
It was her sister Nan on the phone. Nan had just slipped her white stocking foot
out of its
white clog and put her foot in the exact same position as Maggie's. As they talked both
of them began
rubbing their shoeless foot over their other foot like a violin bow would be
dragged the strings.
Nan explained that she
had gone into work but there were too many nurses for her shift
so she agreed to go home and comeback for the swing shift
at a 20% differential. This
meant she was free for lunch. Maggie thought lunch was a good idea and they made
plans
to meet at the food court in the mall. Maggie needed to buy a pair of black high
heels for an outfit she had because she
had given away her other pair black high heels
recently. Going to the mall meant she could buy shoes after lunch. The
two women
hung up their phones, Nan slipped her foot back into its clog and Maggie pushed her left
shoe off with her
right foot.
One of Maggie's pampering pleasures was buying shoes at a full service shoe store.
Often she would buy
shoes at a discount distributor. When she did that she would always
wear her most comfortable slip on loafers or
moccasins, mules or clogs. Some time she
would shop for shoes in a catalog, usually in her bare feet at home.
Occasionally she
would treat herself to a full service shoe store. On these occasions she would always
wear a pair of
shoes with buckles or laces. This way she could have the salesman, and
she always preferred a man, untie or unfasten her
shoe for her and remove it from her
foot. Sometimes she would let her foot be measured. She always enjoyed the pleasure

of having the man caress her foot while he slipped shoes on and off her foot. She always
felt she was being treated
like a princess.
Maggie pulled off her socks and took off her old jeans. She examined her perfectly
trimmed toe nails
but notices some of her polish had worn away. If she was buying shoes
from a salesman she wanted her feet to look good.
Looking at the clock she saw she had

time for a quick foot bath and a polish. Turning on the faucet, and adding lavender
bath
salts, warm sudsy water soon began filling the bathtub. She plunged her feet into the
water and rubbed them
together under the under the running faucet. Turning off the
water she let her feet soak playfully for a few minutes
before she started with the pumice
stone and the sponge. Finally she let the water out of the tub and then turned the
faucet
on to give her feet a final rinse. Carefully she dried her feet with a soft terry cloth towel,
making sure she
got between each toe. She then rubbed her feet down with baby oil and
put a cotton ball between each toe so she could
paint them. Carefully she inspected each
toe and removed all the old polish. Walking into her bed room being careful not
to let
her toes touch the ground she sat on her bed and opened a bottle of Candied Apple Red
nail polish.
The second
coat of nail polish was dry and Maggie saw that time was getting late. No
time for another coat. Maggie removed the
cotton from between her toes and went to get
some knee-his from her drawer. Maggie really hated to try on shoes barefoot.
She
always wore socks or nylons accept on the rare occasions when she bought flip-flops. All
her knee-his were in bad
shape and she could not match them to make one decent pair.
She needed to buy knee-his too. Not wanting to hide her
toes with socks, Maggie
opened a new pair of sheer nude pantyhose and put them on instead. Next she pulled off
her
tank top and put a white silk blouse. With time slipping by, she quickly pulled on a
pair of new tight jeans. No sense
giving the man in the shoe store too much of a show.
Finally on the way out her door she grabbed the box that held her
new cross trainers; she
could begin to 'break them in'.
Throwing the shoes into her car she got in and drove towards the
mall in her stocking feet.
Driving without shoes was another little pleasure that Maggie enjoyed. She especially

enjoyed it after a long day in shoes. Kicking the shoes off and pushing the pedals felt so
good! After parking the
car it was time to put on her shoes. Maggie was an avid runner
among other things and having well fitting training shoes
was a must. Since Maggie's
right foot was a full size larger than her left she always bought two pairs of athletic shoes.

One pair was a full size larger than the other so she could mix the pairs for a perfect fit.
It was expensive but her
feet were worth it. Her cross trainers were so new she had
forgotten to mix the pairs and she brought the smaller pair of
shoes.
Nan and Maggie were standing in line for a salad and although Nan was wearing rubber
soled nursing clogs, Maggie
kept hearing Nan's clog dropping to the floor. She glanced
down and saw her sister's white stocking foot hovering above
its clog. Hot pink nail
polish could easily be seen through the reinforced toe of her hose along with the
turquoise
and silver ring on her middle toe. The toes were wiggling wildly as if they
were trying to escape from their nylon
shroud.
"Nan" Maggie said, "Didn't you tell me the hospital doesn't allow backless clogs any
more and by the way nice
polish".
"Thanks". Nan said as she held her foot still for Maggie to inspect. "I can't get use to any
other shoe at
work. I tried oxfords, moccasins, closed back clogs, sling-back clogs,
everything. I've worn clogs everyday at work since
nursing school and I'm not going to
change now. Besides I pull my scrubs over my heels so my supervisor can only guess if
I
am wearing clogs." Nan slipped her foot back into her clog and then her other clog
dropped to the floor.
"Well,
if you keep slipping you feet in and out like you're doing now – she can tell."
replied Maggie.
"I'm careful at work
little sis." Nan retorted as she accidentally kicked her clog away.
Looking down she stretched her left leg forward and
pulled the clog back with her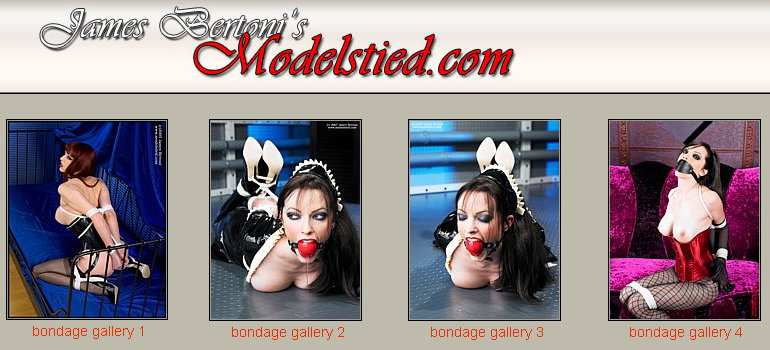 stocking foot. Realizing the irony of her statement she continued. "Besides my

supervisor won't be working the swing shift. I could pad around in my stocking feet all
shift if I wanted to but the
hospital floor is disgusting."
As Nan arrived at the table, she slid her left foot out of its clog and rested on the chair

behind her. Hooking the arm of the chair with her pink painted toes she pulled the chair
closer to her. She sat
down on her leg with her foot sticking out from under her right
knee. Maggie sat down crossed her right leg over her
left knee and reached down to
untie her shoe. She pulled the wrong end of her laces and only succeeded in making a

smaller tighter knot. Nan noticed Maggie struggling.
"What are you doing down there sis" asked Nan.
"I'm just trying
to loosen my shoe." answered Maggie as she finally began to make
progress with the knot.
"I've have both my feet out of
my clogs" Nan gloated as she smiled and effortlessly
pulled her right foot out of its clog and tucked under her chair.
"Just can't keep your shoes on today" teased Maggie.
At last the knot came undone and Maggie pulled the laces loose. She
then pushed the
heel of her shoe off the heel of her foot letting the shoe dangle and letting her toes
relax.
"Everything is fine now." Maggie responded.
During their lunch, Maggie shook her right foot intending to make the
right shoe slide
further off her foot but the shoe did not slide. Disappointed that the shoe felt so tight
Maggie
reached down and pulled off the shoe brought it above the table and looked at it.
It was then that she discovered that it
was a smaller size. Understanding the problem she
dropped the shoe under the table. Bringing her right ankle on top of
her left knee Maggie
began to gently massage her stocking foot with her left hand. Nan knew that Maggie's
right foot
was bigger than her left and she also knew Maggie's penchant slipping off her
right shoe off under a table.
"Right foot bothering
you?" asked Nan with concern as she began groping for Maggie's
shoe with her stocking foot.
"No – The shoe was just a
little tight" replied Maggie as he flexed her toes with her left
hand.
Nan's foot found Maggie's shoe and pulled it
towards her. She then slipped her foot
back into its clog and pulled her left clog under her chair with her right foot;
she wanted
to prevent retaliation. As luck would have it Maggie's cell phone rang and Maggie
excused her self as she
took the call and examined her PDA. Nan saw this as a golden
opportunity. The laces on Maggie's shoe were long. They
were long enough that Nan
could tie Maggie's shoe around the center post of the table and that's what she did.
"Not really" Nan said with a wry smile.
"What?" Maggie said with surprise and sudden
realization. Immediately Maggie
uncrossed her legs and felt for her shoe with her stocking foot. She crushed an old

French fry in disgust but then felt her shoe. Quickly trying to pull her shoe back with her
foot she realized the
shoe was stuck.
"Last one to the stand buys ice cream" said Nan as she pushed her chair away from the
table and fumbled
to slip her left foot into her clog. Finally she looked down and slipped
into her shoe. Nan took off to the ice cream
stand just as Maggie began undoing the knot.
To save time Maggie just slipped her foot into her shoe and set off after Nan
without
tying it. The shoe was tight so her foot slipping out of it was not an issue. Maggie ended
up paying for the
ice cream cones and she began plotting revenge.
The two sisters window-shopped as they ate their ice cream. Maggie walked
with her
laces dragging on the ground and Nan clopped in her clogs occasionally slipping her
stocking feet in and out
of her shoes. They lingered at a window in front of a lingerie
shop and finished their cones. Nan was standing on one
foot pushing the stocking
covered toes of her right foot into the heel of her left foot commenting on a camisole.

Maggie quietly dragged Nan's empty clog between her two feet. Nan's stocking foot
only found cool floor as she went
to slip back into her clog. Looking down she saw her
shoe was missing. Maggie then kicked Nan's clog about 12 feet
away.
"I hope you're walking in that direction sis" Nan said. "Like ice cream, revenge is a dish
best served
cold."
"Well at least you kicked towards the parking lot" Nan said with resignation. "I have to
get to work. Take care
little sis, we'll have to do lunch again soon".
Nan held her stocking foot above the ground as she quickly embraced Maggie
to say
good bye. Nan walked as gracefully as any woman could while wearing only one clog on
a slippery stocking foot.
Maggie headed towards the escalator to go up to her favorite
shoe store.
Stepping onto the escalator, Maggie's untied
shoelace slipped between the edge of the
escalator step and the side wall of the arm rail. Unbeknownst to Maggie the tip
of the
shoe lace was flirting with the chain mechanism of the escalator. As the end of her ride
approached, Maggie
adjusted her feet to exit the escalator. The tip of her shoelace got
ensnared in the moving chain. Suddenly she felt her
foot being pulled towards the hand
rail of the escalator. She tried to pull her foot back but the unrelenting chain
pulled with
more power. At the top of the escalator, Maggie fell down as her shoe popped off her
foot. The chain
continued to churn, even after the escalator ground to a stop. Maggie
quickly got up from the floor. Her beautiful
perfect stocking foot was as pristine as ever
but her shoe was mangled beyond repair. She was more shocked and
embarrassed than
hurt. A security guard helped Maggie to a nearby bench. She sat dazed with her stocking
foot resting
on her shod foot watching the mall patrons walking off the stopped escalator.
In a back room office of the mall, Maggie sat
in a comfortable over stuffed chair with her
stocking foot propped up on a blue plastic chair placed in front of her. She
thought the
chair made her nail polish look brighter. There were discussions about what had
happened. There were mild
accusations about getting on an escalator with untied shoes
followed by negotiations. There was a stack of release forms
that had to be signed by
Maggie; she signed them all. In the end Maggie was receiving a $250.00 gift certificate
that
could be used in any store in the mall. Maggie was gleeful and satisfied. For a little
embarrassment, a few minor
bruises, and a shoe she never would have worn again, she
was at getting at least one new pair of shoes for free and
probably more. The movement
of her stocking foot, on the blue chair, was showing her inner excitement.
With her gift
certificate in hand, a security guard led her to the back bench of a little
electric cart that would take her to the she
store. She sat down primly crossing her right
leg over her left knee. She put both of her hands on her knee, pointing
her stocking foot
downward as if to proudly display it to any onlooker. The cart drove towards the shoe
store. The
pampering was beginning.
Once at the store, the guard offered his hand to Maggie. Maggie took his hand and
stepped off
the cart. She strode into the store on tip toes as the guard followed behind.
The guard briefed the store manager on the
situation and Maggie was immediately helped
into a chair where she crossed her leg and displayed her perfect looking foot.
The store
manager was going to handle Maggie personally. Secretly, it was more his pleasure than
hers. Never had he
seen such a perfect foot on such a beautiful woman. He hoped she
would take a long time choosing her new shoes.
To
Maggie, the shoe store manager looked like a short, stout, balding, CPA with glasses.
He was sitting on a shoe store
stool with a traditional slant board. Maggie placed her left
foot on the slant board and the manager untied the shoe with
supple firm hands. As her
laces loosened Maggie noticed how hot her left foot had become. She began to anticipate

the rush of cool air bathing her foot as the manager pulled off her shoe. With his gentle
and firm hand he gripped
the heel of the shoe and pulled it off the heel of Maggie's foot.
In one motion he lifted the shoe off of Maggie's foot
feeling the warmth of her sultry sole
without touching her foot. A faint odor of perspiration and lavender wafted into
the air as
Maggie closed her eyes, sighed, and wiggled her toes. One of the best feelings Maggie
enjoyed was removing
a shoe from a hot tired foot. This time the feeling felt even better
because her right foot had been shoeless for such a
long time. The store manager wanted
so much to rub Maggie's foot but he remained professional.
Nan had kicked her
clogs off under the nurse's work area. For some reason she just
could not keep her shoes on this day. She stretched out
her legs and slowly rubbed her
nylon covered feet together while she was sitting down taking report. After the other

nurse left Nan got up to quickly check some charts without putting on her shoes. Standing
in her stocking feet a good
four feet away from her clogs she caught a glimpse of her
supervisor Brenda walking around corner. Being caught without
her shoes on would be a
reprimand and being caught with backless clogs would be another. Quickly she put the
chart
down and stepped behind a code cart and pretended to inventory the meds. This hid
her stocking feet from Brenda and she
hoped that Brenda would not see her clogs under
the counter.
Brenda plopped down in a chair next to the counter and
faced Nan. Nan circled behind
the code cart a little more to keep her feet out of view. She crouched down and pretended

to count more medicines but her eyes were fixed on her clogs sitting on the floor behind
and to the left of Brenda.
Brenda was about to say something to Nan when the phone
rang. Brenda swiveled the chair around to answer the phone barely
missing touching
Nan's clogs with her feet. Crossing her legs Brenda's left foot now hovered above Nan's
clogs.
Still crouched down behind the code cart and hiding her feet Nan heard the
sound of Velcro pulling apart and saw Brenda
undoing the straps of her left shoe. Brenda
pushed her shoe completely off of her white socked foot and it fell on top of
Nan's clogs.
As she talked on the phone Brenda began massaging her foot but soon stopped as the
conversation on the
phone got more involved. Nan thought if she snuck away she might
be able to claim that the clogs belonged to Dr.
Eidelberg. Danielle Eidelberg always
wore clogs and by being a doctor she was exempt form the backless clog rule. The
only
problem for Nan would be her stocking feet. Brenda turned the chair more to her left and
away from Nan's shoes.
Using her foot on the ground, Brenda wheeled the chair few feet
away to reach a PDR. Once she opened the book to look up
something and Nan saw this
as her break. Quickly she got up from behind the code cart and scurried over to her shoes.

Slipping into her clogs she inadvertently pushed Brenda's shoe further under the desk.
Having evaded a close call,
Nan went back to her charts to complete her work.
After finishing her call and replacing the PDR, Brenda looked under the
counter in the
nurse's station to find her shoe. She saw that it was far under the counter. Scooting over
in the
chair to where her shoe was lying, Brenda stretched her left leg and foot out to
reach the shoe. She curled her toes
around the shoe and began to drag it towards her.
"Nan, next time you put your clogs on don't kick my shoe away." Brenda
said catching
Nan completely by surprise.
Nan was busted and she could only stammer. Brenda reached down, picked up her
shoe
turned towards Nan. She began talking and gesture with her shoe in her hand.
"And don't say that those were Dr.
Eidelberg's clogs. I saw Danielle today and she's
wearing heels because she's going to a banquet tonight" continued
Brenda. "I didn't get
to be supervisor by being dumb. I know you always wear clogs and violate policy and I
don't
really care. You're a good nurse. You know your stuff. You're flexible and you
work hard. If clogs are comfortable on
your feet as far as I'm concerned you deserve to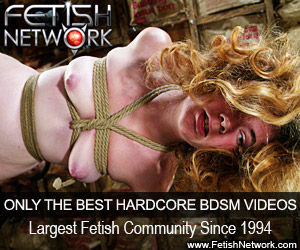 wear them. It's just on day shift I have to support official policy for
my bosses. If one of
them sees you walking around in clogs I get in trouble. On a swing shift you don't have
to
hide your feet or shoes. You don't have to come up with stories about whose clogs are
lying on the floor. All I ask is
don't get hurt. If you hurt yourself when wearing clogs I
can't help you."
Brenda put on her shoe and refastened her
straps albeit a bit looser than before. Nan was
dumbfounded but was seeing Brenda in a new light. The petit, dark haired
Dr. Eidelberg
walked up to the front of the nursing station. There was the sound of a shoe dropping and
Dr.
Eidelberg's height decreased significantly as she put all of her weight on her dark
stocking foot. Then there was sigh
and the sound of the other shoe dropping.
"My feet are killing me" the doctor said.
Seven pairs later Maggie finally
decided on the pair of high heels she wanted. The
manager, who had enjoyed servicing Maggie, offered to go in the back
and get another
pair, but Maggie's decision was final. The shoes were jet black leather that showed
the perfect
amount of toe cleavage and just a hint of instep arch. They had three inch
stiletto heels, pointy toes and were
surprisingly comfortable. The left shoe was a half
size bigger than her left foot but it did not readily slip off her
foot. The right shoe was
tight but not nearly as oppressive as some of her other shoes. While seated Maggie held
her
left leg parallel to floor and looked at her shoe. She pulled her jeans up to expose her
calf. Rotating and flexing her
foot she let her heel slip in an out of her shoe. Putting
down her left leg she did the same with her right leg save
slipping the heel in and out of
the shoe. The shoes were a hundred and five dollars, fifty more dollars than Maggie had

originally budgeted before her windfall. Maggie could not be more satisfied. Obviously
she would be wearing the
shoes out of the store given her escalator accident. Putting her
lone sneaker in the empty shoe box and putting the shoe
box in her shopping bag Maggie
happily bounded out of her chair and strutted around the store with her shopping bag.

She also bought some knee-his, stockings and pantyhose. Thanking the smiling
manager she left the store with
another 90 dollars to spend.
Her shoes clicked upon the floor as she briskly walked about the mall. There was
something
exhilarating about being in high heels and jeans. It made her feel risque. She
never wore heels with jeans but she might
begin doing more often. Strolling through the
lingerie store she paused at a rack of bra and panty sets. One of the
store clerks behind
the counter, dressed in a black lace dress and black seamed stockings stepped back into
her pump
and waked towards Maggie to ask if she needed help. Maggie said that she was
just looking when she began staring at the
sales clerk's feet. The sales clerk glanced
down at her feet and saw that she was wearing one black shoe and one red
shoe. Maggie
glanced at the sales clerk behind the counter who was wearing a skin tight red dress. The
clerk behind
the counter saw a black shoe next to her nude stocking foot. At the same
time all three woman realized what had happened.
Maggie could not suppress a nervous
giggle and that started all the women laughing.
"It's been a long day!" the sales
clerk in the black dress said as she shook her head and
kicked off both her shoes..
Maggie's next stop in the mall was a
jewelry kiosk. An eighteen or nineteen year old
woman with short blue blond hair sat on a stool by the register. She
wore five earrings in
one ear, a pink midriff exposing thin flat abs and a belly button ring, a short black skirt
and
pink fishnet stockings. The heels of her stocking feet rested on the bottom rung of
the chair and her toes were playing
with the tops of her untied army boots. Maggie
asked the girl a question and the girl got up and lazily shuffled over to
Maggie in her
stocking feet. Maggie noticed that the girl had three toe rings on each foot, a tattoo of a
Chinese
character on top of her right foot and the blackest shiniest toenail polish she had
ever seen. The girl politely
answered Maggie's question and Maggie soon realized that
there was nothing here she wanted.
Soon Maggie found herself in
a real jewelry store. An eighteen or nineteen year old
woman with perfectly quaffed short blonde hair stood behind the
counter. She had on a
light blue linen suit with a short skirt only a younger woman with perfectly tanned,

unblemished bare legs could wear. Her feet were in a pair of high heeled shimmering
blue patent leather sandals and
her toenails were painted a glossy ivory white. The
walking in heels had finally caught up with Maggie and she slipped
her left foot half out
of its shoe as she studied some bracelets. Soon the left shoe was on its side and
Maggie's
stocking foot was flat on the floor with its toes just inside the vamp. Maggie
asked a question and the sales woman came
over and opened the jewelry case. She gave
Maggie the bracelet for her inspection.
As Maggie examined the bracelet the
sales woman leaned slightly on the counter, lifted
her left foot up to her right knee, and pushed the heel strap of her
sandal off of a sore red
spot on her heel. Lowering her left foot back to the ground she was able to pull it easily

out of the sandal. Maggie continued to evaluate the bracelet and the sales woman raised
her bare foot to her knee
where she was able to massage the ball of her foot. Her sole
was sweatier than she thought and she lowered her bare foot
back down to the floor after
a few moments of relief. Feeling the sweat of her foot on her fingers the sales woman

surreptitiously brushed them on her skirt. Maggie completed her inspection and
returned the bracelet. The sales
woman put it back in the case and secretly sniffed her
fingers.
Maggie scanned the display case again and the sales
woman played with her sandal with
her bare toes. She would grasp a strap lift the sandal swing it a bit and place quietly
back
on the floor. Maggie spotted some ankle bracelets further down the case. Pushing her
new shoe across the soft
carpet with her stocking foot Maggie and her shoe arrived at the
ankle bracelets. The sales woman just took two steps to
the ankle bracelets leaving her
one sandal behind. As Maggie inspected an ankle bracelet the sales woman rubbed her

bare foot over her other foot. Finally Maggie decided to buy the ankle bracelet.
Both women crouched down to the
floor. Maggie crouched to pick up her shoe and the
sales woman crouched down to retrieve a long dark velvet box. Both
women headed
towards the register in an identical one shoe gait. It was almost as if they rehearsed the
unison of
their movements. Maggie pulled on her left shoe at the register and the sales
woman pried off her right sandal with the
bare toes of her left foot.
After exiting the jewelry store Maggie sat down at a bench and put her new ankle bracelet
on
her right ankle. She was still ten dollars to the good. That was enough to buy a drink
at the Mall Pub before she left.
Maggie found a stool at the bar and sat down. She
pushed the heel of her right pump off her foot with her other foot.
Her exposed heel
touched the cool metal rung of the bar stool. She effortlessly slid her right foot back over
the
rung until the middle of her nylon covered arch rested on the rung and her high heeled
pump dangled from her toes.
Crossing her left leg over her right knee, her left pump
immediately dropped into a dangle too. Maggie briefly thought of
the house cleaning she
still had to do but then her thoughts turned on how much her day improved after Nan
called her.
Nan sat on a stool in front of the nurse's station. The nylon covered arch of her right foot
rested on the bottom
rung of the stool and her right clog dangled from her toes. Her left
leg was crossed over her right knee and her left
clog was dangling from her toes too. Nan
thought about how she misjudged Brenda but then her thoughts turned on how much
her
day improved after she called Maggie.
Fetische sind eine normale und gesunde Art der sexuellen Ausrichtung. Es gibt viele verschiedene Arten von Fetischen, darunter Schuh- und Fußfetische. Diese Art von Fetischen können für Menschen sehr erregend sein und bieten eine Möglichkeit, ihre Sexualität auf eine neue und aufregende Weise zu entdecken.
Es gibt eine große Community von Menschen, die Schuh- und Fußfetische haben und sie leben oft ihre Fantasien und Wünsche durch verschiedene Formen von BDSM aus. Eine Möglichkeit, dies zu tun, ist durch das Tragen von High Heels und anderen besonderen Schuhen. Viele Menschen finden es erotisch, ihren Partner in High Heels zu sehen und das Gefühl von ihnen auf ihrer Haut zu spüren.
Diese Sammlung von von Lesern eingereichten wahren Geschichten, tatsächlichen Erfahrungen und Fiktionen zum Thema Fetisch, insbesondere Schuhfetisch und Fußfetisch, bietet einen Einblick in diese Welt. Es gibt Geschichten über Menschen, die ihre Fantasien und Wünsche leben, aber auch über Menschen, die mit ihren Fetischen zu kämpfen haben.
Es ist wichtig zu betonen, dass die Geschichten in dieser Sammlung von Menschen mit unterschiedlichen Erfahrungen und Perspektiven stammen. Einige von ihnen sind wahr, während andere fiktiv sind. Trotzdem können sie alle einen Einblick in die Welt des Fetischismus und insbesondere des Schuh- und Fußfetischismus geben.
Es ist wichtig, diese Geschichten zu respektieren und zu verstehen, dass jeder Mensch einzigartig ist und unterschiedliche Vorlieben und Interessen hat. Solange die Handlungen im gegenseitigen Einverständnis und mit Einhaltung der Grenzen erfolgen, ist es wichtig, die sexuellen Vorlieben und Wünsche anderer zu respektieren.