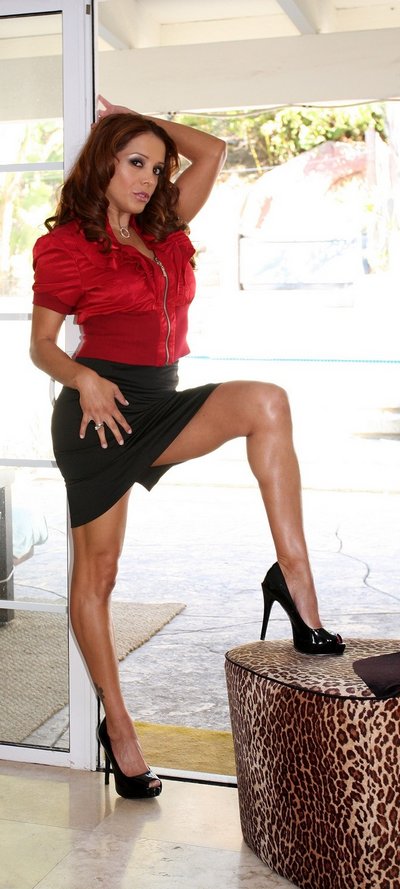 In the dim morning light Erica Dawson sat cross legged in her breakfast nook. She
watched her right pump dangle from
her sheer stocking toes as she sipped her coffee and
delicately nibbled at her bagel. Rocking her leg slightly her pump
began to swing and
slide off her toes one by one until it hung precariously on the end of her big toe just
hiding the
white tip of her French pedicure nail. With a slight flex of her toe she stopped
the shoe from swinging. It hung
motionless like a painted shoe upon a painted foot.
How long could she hold there she thought. Could she get back on her
foot without
dropping her shoe? It looked perfect hanging there. She was going to make a lot of
money today. A
hundred thoughts flew through her head until she heard the thud of the
shoe falling against the floor.
She stared
momentarily at her stocking foot hovering above her fallen pump. The high
heel lay on its side pointing to the left.
Pointing her foot downward, Erica could just run
her nylon covered toes across the buttery leather of her shoe. In a
movement second
nature to her, she leaned forward slightly. Without uncrossing her legs, her agile toes
spun the
shoe about and righted it. Her toes slipped into the shoe and raised her foot
content to let the shoe dangle again.
Two
years ago, Erica had discovered Al Birdman's secret quite by accident. The first
meeting with Al was quite cold; he was
all business. Erica thought she was lucky that he
would at least look at some product literature which she would deliver
the next day. It
was near the end of a long day when Erica, who was driving her Miata in her stocking
feet, pulled up
to Al's office. Al had told her to leave the material with the receptionist
so Erica was expecting to run in and out very
quickly. Her feet were hot tired swollen a
bit so she did not bother to pull up the heel straps of her slingbacks. She
shuffled across
the hot parking lot with her shoes slapping the soles of her feet. Stepping up on the curb
a shoe
slipped off of her moist nylon foot. As she stopped to reacquire her shoe she
caught sight Al out of the corner her eye.
He was standing, looking out the window of
his office. Erica thought nothing about that and continued into the
building.
Walking into the building, Erica was surprised to see Al standing there to greet her.
Caught off guard she
felt a little embarrassed that she did not have her heel straps pulled
up on her feet especially with Al glancing down at
her shoes. She thought about
apologizing about her tired feet but she just smiled and extended he hand to shake Al's

hand. Without delay Al invited Erica to sit down and talk about her offerings. Quickly
he escorted her past his
office to a conference room. Erica concentrated very hard on
walking so as to keep her shoes from slapping against her
feet or falling off of them.
In the conference room they sat down at a glass table. Erica did not want Al to see her

reach under the table pull her straps up so she just crossed her legs and her slingback just
naturally dangled form
her foot. As Erica started to go through her spiel, she noticed that
Al seem distracted and he seemed to be looking down
through the table. He seemed to be
looking at her foot. She let her shoe slip a little further down her foot revealing
more toe
cleavage and she notice Al grow more distracted. She began bouncing her foot slightly
and swinging her
shoe, again Al grew more distracted. Looking at Al, Erica lost
concentration and her shoe flew off her foot.
Simultaneously Al's eyes bulged out of
their sockets.
Al was no longer the decisive no frills business man he was
before; he was a stammering
fool. It would have been easy for Erica to retrieve her shoe as she could see it through

the glass table top but she just circled her foot around her fallen shoe lightly brushing the
carpet. Her stocking
toes played with her slingback for some moments before she slowly
slipped her foot fully into it. With her shoe on she
noticed that Al was beginning to
regain his composure. He began hedging on purchasing some products.
"I'm sorry, I
just can't keep my shoe on today" Erica said as she purposely dropped her
shoe.
Catching Al's attention she began
slowly twirling her stocking foot. She then slid her
other foot half out of it shoe. Al's eyes were frantically darting
back and forth. Then in
one motion Erica leaned forward and slid her foot back into its shoe while her stocking
foot
reached for her other shoe.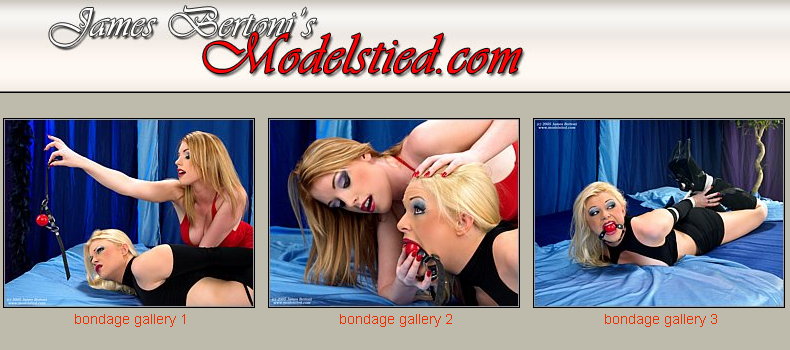 "Well" continued Erica "I've got to get going unless you want to buy something today?"
Al made
a purchase and Erica made sure she always had shoeless foot for the rest of the
meeting. It was the easiest sale she ever
made.
Over time Erica experimented to see exactly what turned Al into mush. Once she had
gotten a pedicure with deep red
polish, and a new pair of red strappy open toed high
heeled mules. She wore them barefoot with a shiny silver toe ring
and anticipated Al
would be out of his mind. On that visit Al was all business despite all the dangling, toe

wiggling, and shoe playing. Purposely, she quietly slipped out of her shoe, picked it up
with her toes, and dropped
it with a thud.
"Excuse me." she said. "I just can't keep my shoe on today."
Al just looked disgusted.
Another time,
Al had asked her to visit unexpectedly so she did not have time to dress for
the occasion. She was running around the
office in dress slacks, beige nylon reinforced
toe knee-his and her favorite brown loafers. Her loafers were loose from
wear and her
most comfortable shoes. She had the subconscious habit slipping her foot in and out of
them constantly.
As she waited for Al in the "glass table conference room" she stood by
the window to get good reception for a cell phone
call. Gazing out the window, Erica
popped her heel out of her left shoe and slowly drew out her foot when she noticed
Al's
reflection in the window staring at her foot. Seeing this she placed her stocking foot flat
on the carpet. She
wriggled her toes as she slid her foot slowly back and forth. Al
continued to stare unaware that Erica was studying his
reflection.
When the call ended, Erica glanced at Al and feigned surprise. She pretended to fumble
for her shoe and
kicked it away.
Sheepishly grinning she said, "I'm sorry. I just can keep my shoe on today".
"No need to be
embarrassed." Al replied
"I feel like such a klutz" responded Erica as she stretched out her leg to pull her loafer
back
with her stocking foot.
"I don't know any body who doesn't like to kick their shoes off at the end of the day"
said
Al.
"I guess I can't wait to end my day" Erica answered back as she flipped her shoe over
with her deft stocking
toes.
Al continued "You don't have to put your shoe on for my account. Heck you might as
well kick off the other one if
you want to. We know each other and we're pretty casual
around here."
"Really?" asked Erica with genuine
surprise.
"Yah, sure why not" Al encouraged her.
Erica was stunned. She thought for a few moments, which seemed longer
than they
actually were, and decided to kick off her other shoe. She sat down at the table with her
stocking feet in
full view. She studied Al's reaction when she reached to pull and stretch
the toe seam of her knee-hi. He could not look
away. He had to have the stockings. As
long as she wore stockings and exposed her feet by dangling or playing with her
shoes
her shoes she could get Al to buy anything. With this knowledge, Erica manipulated Al
to commit tens of
thousands of dollars to her firm and ultimately her bank account.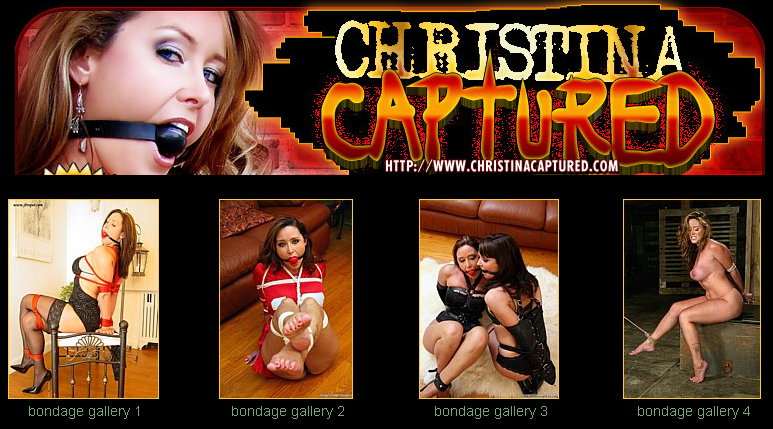 A hundred thousand dollar deal was on the table today.
It was ready for Erica to close.
She was dressed in her lucky closing outfit: a rich navy silk suit with a skirt an 2
inches
shorter than usual, ultra sheer hosiery with just a wisp of white, and polished navy pumps
an inch higher than
usual. Her pumps had a low vamp which showed ample toe cleavage
and more than a hint of arch. With the sheer hose they
were difficult to keep on her feet
and they would automatically dangle from her toes whenever she crossed her legs. Al

was going to get a show today. Erica felt it was the least she could do if Al signed on the
dotted line. She even
toyed with the idea of inadvertently touching Al's leg with her
stocking foot.
This day started particularly early as
Erica was required to attend a 6:00 AM international
video teleconference with her boss and senior management. It was 20
minutes after five
in the morning when the athletic blond walked to her Porsche in darkness. Her heels
clicked
briskly as her shadowy figure approached her red Boxster. She knew driving
would be a chore wearing her shoes so sat in
her car with both feet on the pavement and
lifted her feet out of her shoes as she pivoted into her car. Reaching down
she picked her
precious pumps and put them in the passenger seat. Erica closed the door and found the
gas and clutch
pedal with her stocking feet.
The roads were empty early in the morning so Erica had a chance to open her car up on
the
highway. The car fit her like a glove and she could slam through the gears, working
the pedals with just twitches of her
toes. All five nylon shrouded toes of each foot flexed
in unison as she applied clutch and gas. She was traveling 110
miles per hour as she
reached the top of the hill; only her right foot was moving now! Suddenly the back of a
truck
appeared. Instantly the balls of her feet were pushing against the clutch and brake
as her right hand moved the stick.
Her left foot, because of the slipperiness of her
stockings, slid off the clutch but fortunately the car was in neutral.
There was no harm
done but Erica was quite a bit more awake. Her left right foot started working the pedals
again but
at a much slower pace.
After parking her car, Erica put her shoes on the tarmac. She got out of her car in and
stood
behind he shoes in her stocking feet momentarily feeling the rough cool dewy
surface through her thin nylon covered soles.
Yawning momentarily, she looked down
and stepped into her shoes. Feeling some road grit or a small pebble in her right
shoe
she immediately kicked it off her foot Picking her foot up Erica reached down with her
hand and brushed sole of
her stocking foot. Balancing on her shod foot, Erica flipped he
shoe upright and slipped into it. Taking a few steps
she felt the pebble again so she
raised her right foot, pulled off her right shoe, turned it upside down and shook it but
saw
nothing fall out of it. She continued to walk towards the building while feeling the inside
of her shoe with her
left hand only letting her stocking sheathed toes touch the ground
with every other step. Finally she flicked something
out of her shoe but continued to
walk without putting on her shoe.
Erica entered the meeting room still holding her
shoe, her boss Casey, could not resist
making a comment.
"Too early to get completely dressed" Casey asked
snidely.
"No" replied Erica as she plopped down in the first available chair and slipped on her
pump.
Sitting with her
legs crossed under the table Erica dangled her pump. She was playing a
little game with herself by letting the shoe slip
further and further off her toes until she
decided to point her foot upward and let the shoe slide back on to her foot.
As soon as
she slipped her heel securely into her shoe, she would she pop her heel out of the shoe
and start the
process all over again.
As the conference droned on Erica began to doze due to the early hour. Suddenly, she
was
jolted from her semi sleep when her high heeled pump disappeared from her foot.
The tip of the stiletto heel of her
dangling pump had slipped into opening of an unzipped
laptop bag. During the conference Chuck Hartley, the owner of the
bag, grabbed it to
get a file. This action caught the heel of Erica's shoe and the shoe fell into the bag.
Chuck
smiled at Erica as she jumped to alertness. She smiled back and uncrossed her
legs as she pulled her chair closer to the
table. After getting the file, Chuck began to
close all the open zippers of his laptop bag. One zipper was more
difficult to close than
the others. Erica began feel for her pump under the table with her stocking foot. At the

same time Chuck excused himself from the meeting stating that he had a flight to catch.
He gave the file to Casey and
left the room. Erica wanted to look under the table to find
her shoe but by now she was being address by Brenda
Sheffield from London.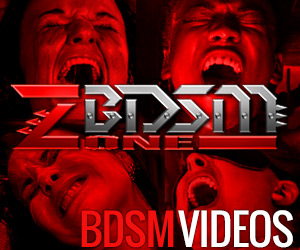 As Brenda Sheffield spoke, she stretched her long graceful legs under the conference
table. Her
feet were very hot in her shoes and black tights so she pushed the heels of her
of her patent pumps off of her feet with
her toes. The quiet rustle of nylon rubbing
together as she crossed her ankles and the subtle look of relief on her face
as pleasant
cool air bathed her warm moist arches almost betrayed what she doing. Gently she
wagged both of her feet
cooling them more eventually letting her right shoe fall from her
foot. At this point Brenda pulled her legs back and
moved closer to the table. She
slipped her left foot completely into her shoe, then groped for her right shoe with her

stocking foot but she only succeeded in pushing her high heel out of her reach.
Twenty minutes later the meeting ended.
In that time, neither Brenda nor Erica was able
to recover her shoe but they were able to keep their similar predicament
hidden from the
others at the meeting.
"I can't find my shoe!" exclaimed Erica as she looked under the table.
"How did
you lose your shoe?" inquired Casey as she looked under the table too.
"I don't know" she replied "It just slipped off my
foot and now I can't find it. I have to
leave for an 8 o'clock sales call and I can't go with just one shoe"
Erica
rose and began walking around the conference with still wearing her left shoe. She
kept scanning under the table
searching for her it. Both women were puzzled as they
searched the room. After a few minutes, Casey gave up looking and
spoke to Erica.
"What are you…a size seven?" asked Casey with concern.
"Exactly" answered Erica still gazing under the
table.
"Here, I'm a size seven too and my shoes match your outfit" said Casey as she raised her
right foot.
Erica
looked at Casey putting one hand on the conference table and reaching down to
unbuckle her ankle strap.
"I'll be in the
office all day and I don't need my shoes" continued Casey as she struggled
with the strap. "You need to close that deal
though."
Casey finally got the strap undone and pulled off her shoe. Erica was surprised to see
that her conservative
boss had painted her toes fire engine red
"Wow, nice pedicure Case" Erica uttered.
"You like them?" Casey asked as she
extended her sheer nude stocking foot towards
Erica and displayed her toes.
Erica moved next to Casey and put her
stocking foot next to Casey's foot and the two
women compared their pedicures for a few moments. Casey particularly
admired how
Erica's manicure matched her pedicure. Soon Casey handed Erica her shoe and sat down
to remove the other
one. Accepting the shoe, Erica immediately slipped it on her foot
feeling the warm moisture left by Casey's foot. The
shoe fit perfectly. It was the most
comfortable high heel Erica had ever put on her foot. Erica then kicked her left
shoe and
stood with her left foot just above the floor waiting for Casey's other shoe.
Tamara Waters, was on bag x-ray
duty at airport security. She was seated at her stool
looking at the contents of carry-on luggage. Although it was
against regulations, Tamara
reached down and untied the laces on her new oxfords. Lifting her heels out of her shoe,

and pulling her feet back slightly, gave her bunions relief. She did not bat an eye when
Chuck Hartley's rolled
through the x-ray machine containing one women's high heeled
shoe.
Casey sat shoeless with her legs crossed examining
her shoes on Erica's feet. She
thought they looked good on Erica and went perfectly with her outfit.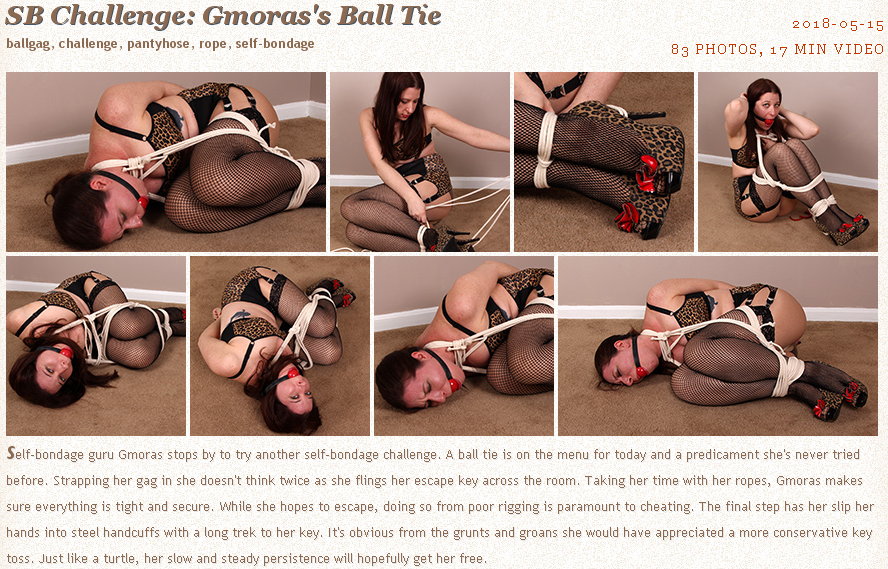 "They look good"
she said "Now buckle them up and make me some money."
Walking out of the office conference room Erica was amazed at how
comfortable these
shoes were but she was concerned on how she could gracefully slip out of them in front
of Al. She
couldn't walk in with them unbuckled — could she? She decided to spend a
few minutes in her cubicle to examine the shoes
and come up with options. The shoes
showed plenty of toe cleavage which was good. What kind of excuse could she make to

unbuckle the shoe? She did not want to be blatantly obvious. Sitting with her ankles
crossed and tucked beneath her
chair she began to consider plausible explanations for
unbuckling her shoe in front of Al. As she thought, she
subconsciously curled her toes
and began rotating her ankle. Her tensed arch was fully visible when the toe of the shoe

bumped against the chair and her stocking covered toes popped out of her shoe.
Immediately she crossed her legs and
looked down at her foot. The foot was fully
visible and the shoe dangled from its ankle strap. It was impossible to get
the shoe back
on without using her hands. This was incredible. She imagined the show she cold put on
for Al.
Quickly she put on the shoe and sat with her legs crossed at the knees. Curling
her toes and flexing her foot she was
able to pop her toes out at will. This was perfect
she thought. Rising gleefully she headed out to her sales
call.
Casey began padding to her office in her stocking feet admiring Erica's lone pump.
Before getting halfway she
gently dropped the pump on the floor and slipped her foot
into it. Balanced just on her stocking foot she stuck her left
foot forward to admire the
shoe on her foot. With one shoe on and one shoe off she continued to her office. She

thought that if they ever found the other pump, Erica would never get back her shoes.
Casey would exert executive
privilege.
There was a rapid, light clicking heard as Erica quickly pranced up the walkway to Al's
building. She could
hardly contain her excitement. Al would be eating out of her hands
in no time. As she entered the office she saw Al
standing there with another woman.
"Erica," Al said warmly, "Welcome. I'm sorry I won't be meeting with you but let me

introduce you to Nadia."
The two women shook hand cordially while Al explained that Nadia reported directly to
him
and she would to handle all future purchasing from her firm. He would no longer be
involved personally with closing
their deals. He was on to bigger and better things.
Erica fell from her emotional high. She looked at Nadia as they
headed past the "glass
table conference room" towards Nadia's office both women looked similar. Nadia was
taller than
Erica but Erica was more buxom.
As they entered Nadia's office, Nadia perched herself on the front corner of her desk.

One of her long shapely nylon covered legs was extended straight with her foot firmly on
the floor while the other leg
was bent at the knee swinging freely above the floor. Nadia
gestured at an empty chair and invited Erica to sit down. As
Erica sat down, she noticed
that Nadia was now dangling her shoe as she swung her leg.
"I'm so embarrassed" Nadia said
calmly as her shoe fell to the carpet, "I just can't keep
my shoe on today!"
Erica looked at Nadia's high heel lying
carelessly on the floor. She looked at Nadia's
exquisite foot shrouded in the sheerest nylon. She looked in Nadia's eyes.
The two
women understood each other perfectly.
Fetische sind eine normale und gesunde Art der sexuellen Ausrichtung. Es gibt viele verschiedene Arten von Fetischen, darunter Schuh- und Fußfetische. Diese Art von Fetischen können für Menschen sehr erregend sein und bieten eine Möglichkeit, ihre Sexualität auf eine neue und aufregende Weise zu entdecken.
Es gibt eine große Community von Menschen, die Schuh- und Fußfetische haben und sie leben oft ihre Fantasien und Wünsche durch verschiedene Formen von BDSM aus. Eine Möglichkeit, dies zu tun, ist durch das Tragen von High Heels und anderen besonderen Schuhen. Viele Menschen finden es erotisch, ihren Partner in High Heels zu sehen und das Gefühl von ihnen auf ihrer Haut zu spüren.
Diese Sammlung von von Lesern eingereichten wahren Geschichten, tatsächlichen Erfahrungen und Fiktionen zum Thema Fetisch, insbesondere Schuhfetisch und Fußfetisch, bietet einen Einblick in diese Welt. Es gibt Geschichten über Menschen, die ihre Fantasien und Wünsche leben, aber auch über Menschen, die mit ihren Fetischen zu kämpfen haben.
Es ist wichtig zu betonen, dass die Geschichten in dieser Sammlung von Menschen mit unterschiedlichen Erfahrungen und Perspektiven stammen. Einige von ihnen sind wahr, während andere fiktiv sind. Trotzdem können sie alle einen Einblick in die Welt des Fetischismus und insbesondere des Schuh- und Fußfetischismus geben.
Es ist wichtig, diese Geschichten zu respektieren und zu verstehen, dass jeder Mensch einzigartig ist und unterschiedliche Vorlieben und Interessen hat. Solange die Handlungen im gegenseitigen Einverständnis und mit Einhaltung der Grenzen erfolgen, ist es wichtig, die sexuellen Vorlieben und Wünsche anderer zu respektieren.